Wedding videographer's lenses: glass that makes sense
This page includes affiliate links. As an Amazon Associate I earn from qualifying purchases. Read more on our Affiliate Disclosure.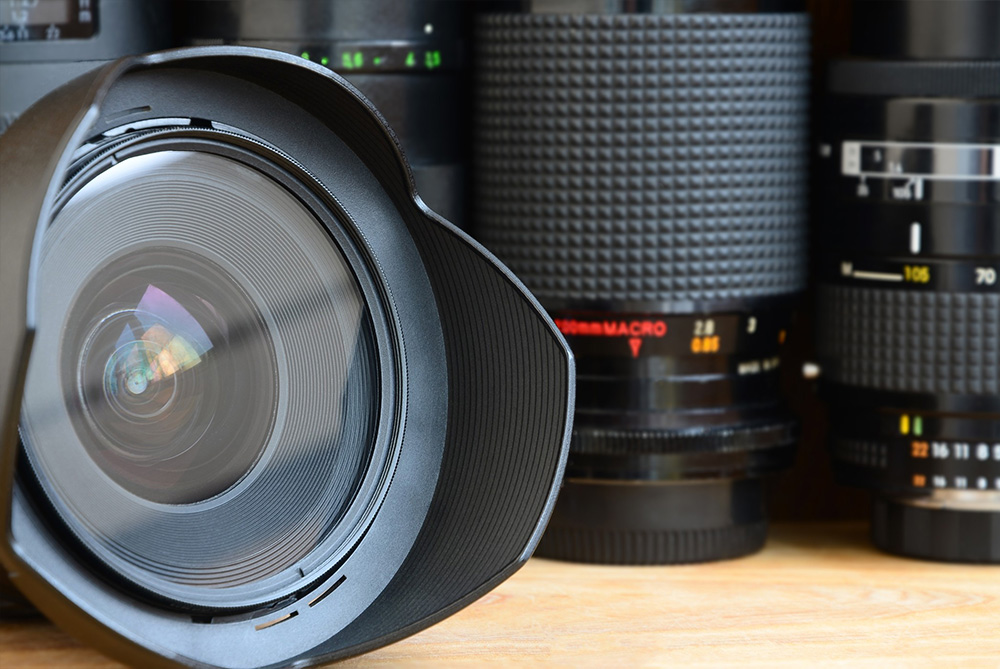 If you've purchased your camera in a kit like this one, maybe it came with a bag, lens cleaning cloth, a strap, and a lens. These lenses are called kit lenses. They're usually lower quality and the barrel, or outer body of the camera, is made of plastic. That's a tell tale sign of lower quality lenses. These lenses serve a great purpose. They get you into photography and videography! They're light and easy to use, and they (usually) don't break when you inevitably drop them – something we have all done.
New needs, new glass
But as you grow in your skills and start to make some money in your craft, you might notice that your images aren't quite as crisp as you'd like. And you might start to see quality issues in your work, like purple vignetting in your images. It's time to upgrade, you might think, so you start to research lenses. Once you start to look around you find out just how many options there are to choose from. Which one do you pick? Here are the basics:
The basics of a lens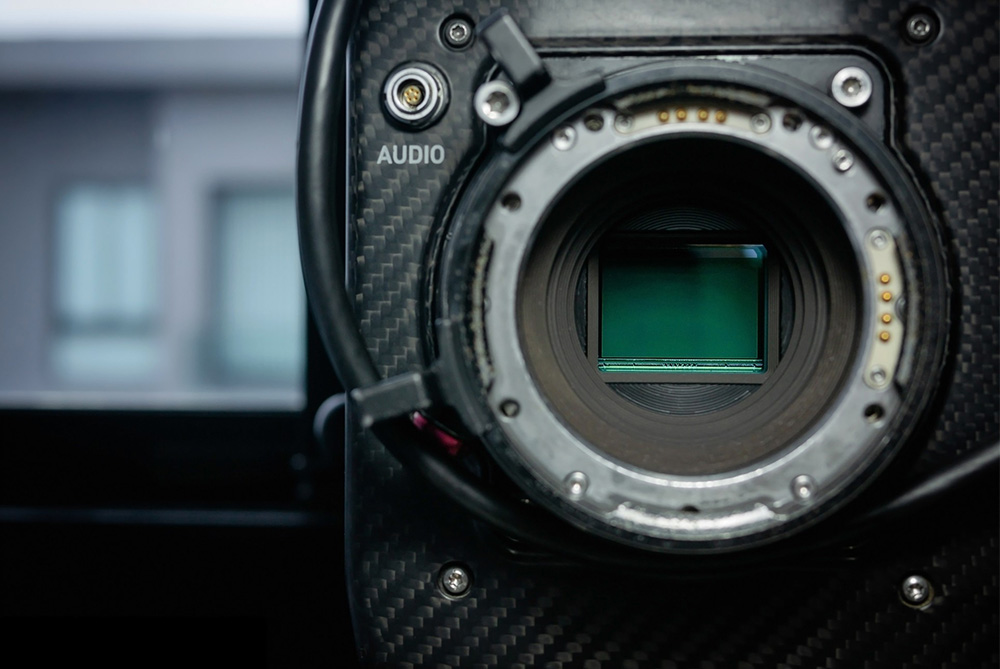 Mount
The most important part of the lens is the mount. Each major manufacturer has their own proprietary mounting system. Canon has EF and EF-S, Nikon has Nikon-F and Nikon-Z, and Sony has A-mount and E-mount. There are other mounts, like Micro Four-Thirds (MFT) that other cameras utilize. And lots of cinema cameras carry the PL-mount, which is Arri's proprietary mount. 
Focal Length
The focal length is how far the lens can zoom, or if it can zoom at all. Lenses that have fixed focal length, like Canon's beautiful 24 mm L-series lens, are called prime lenses. Primes usually have an aperture that can open wider, letting in more light. Telephoto lenses can zoom really far, like this 70-300 mm from Canon. Wide angle lenses capture more of the world and offer a unique point of view like this 14 mm from Rokinon, which is also a prime lens.
Build Quality
Every line of lenses from every manufacturer has a build quality. There are four distinct lines of quality manufacturers use: the lowest quality would be used on kit lenses, then an intermediate quality line, then a high end line, and sometimes a cinema line as the highest quality. The key indicators are materials used to build the lens, like metal barrels and high quality glass, as well as extra features.
Research all the lenses and their capabilities to find your perfect fit.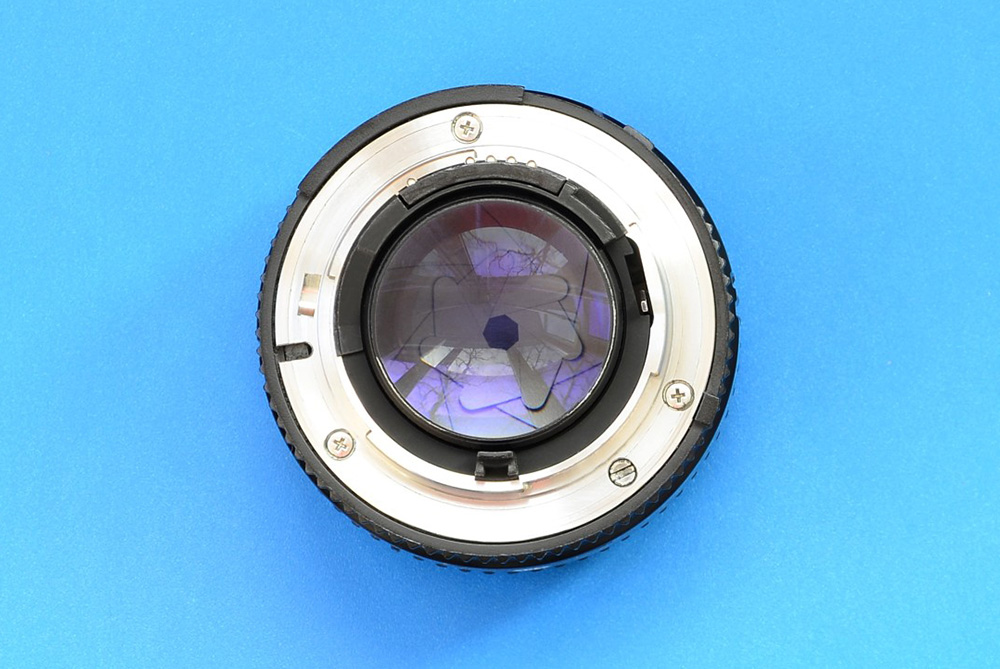 Expand your collection
In wedding videography specifically I've found that a few focal lengths of lenses are very important, so as you begin expanding your collection you might consider a few of these.
First and foremost you'll need a great all-around lens. We sometimes use Canon's 24-70 mm lens for shooting on our primary and secondary cameras. It's a great workhorse lens that does everything that we need at a reasonable price, and having the ability to zoom in is great.
Next, having a lens that can really reach out there has proven to be very helpful. Generally this would be on a stationary camera at the back of the ceremony. This camera captures up-close moments from the bride and groom. Canon's 70-300 mm works great for this.
Lastly, a good wide-angle lens to capture great establishing shots or clips of the whole ceremony is always useful. This 14 mm from Rokinon is another great choice.
With these three focal length options, 12 mm, 24-70 mm, and 70-300 mm, you've got the whole gambit covered.
Higher end lenses have more features
When considering lens upgrades it might make sense for you to jump right to a higher end lens. If you have the extra cash to do it, buying basically the best option can save you time and money in the long term. Every seasoned professional has a handful of mid-tier lenses at the bottom of a tote somewhere that they wasted resources on early in their career. There are specific cases for needing a lower quality lens, but if you're a professional, high end glass is where you'll end up.
In addition to the overall crispness and high image quality you get from this expensive glass, high end lenses usually have some added features. USM lenses from Canon, like this 85 mm from their high-quality line, have a feature of ultra-fast and ultra-quiet focusing. Other lenses might have internal stabilization, like this 24-105 L-series lens from Canon, which is great for run-and-gun style videographers and photographers.
Cinema lenses keep your images crisp
There are times where you might find yourself longing for something more than a traditional lens, and the allure of having a cinema lens in your kit is tugging on you. The ultimate crisp-ness and highest image quality. Cinema lenses are the pinnacle for filmmakers, and if you're anything like me, getting your hands on one, even just to try, is on the bucket list. Thanks to our friends at BorrowLenses, I was able to try one in our 2021 wedding season and it was a fun experience.
My A camera kit is a Z-CAM E2-F6 (EF mount) with a Canon 24-105 L-series lens with stabilization turned on. In our 2021 season I rented the XEEN 24 mm for a wedding. I didn't have a bad experience, per se, but there was a learning curve that I wasn't fully prepared for.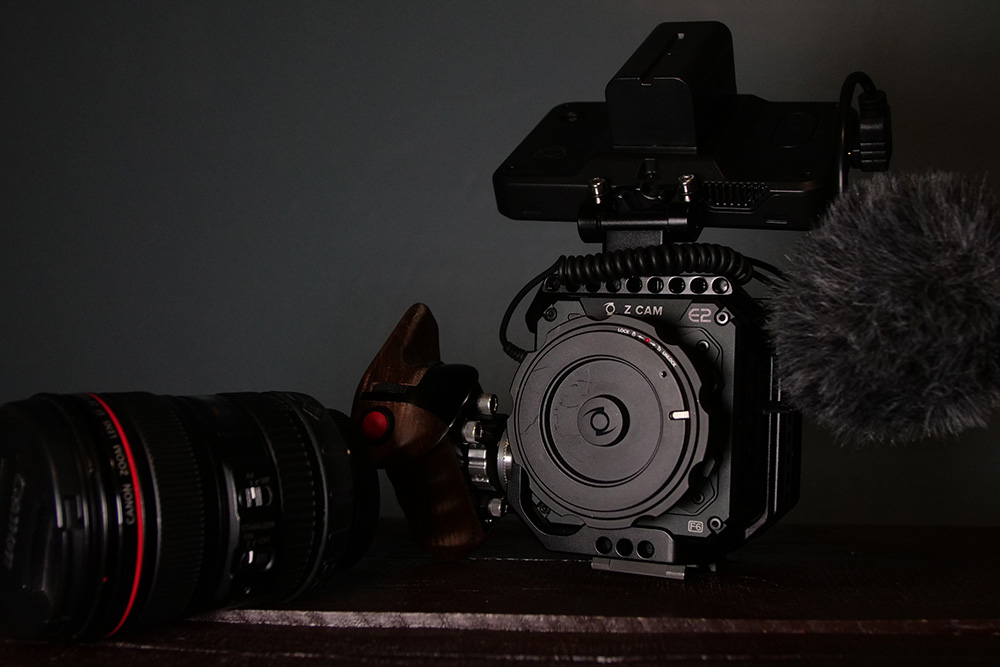 My experience
After spending 5 years with my variable focal length 24-105 mm lens I found it very challenging to utilize all that the 24 mm cine prime had to offer. I found myself fumbling around, needing to constantly move closer to get some of my signature shots. Additionally, in my run-and-gun style, I found that not having the stabilization was also a challenge. I'm steady handed, so that wasn't a big issue, but I could see that if someone relies heavily on the stabilization features of the Canon lens that I use, they would be in for a rude awakening.
Overall, I think the coolest thing about the lens was how it looked on my camera. A real head turner! But I think that for me, in my wedding videography projects, a cinema lens is out of the question. We have to be versatile and fast on our feet. Something that prime lenses aren't built for. Give it a try for yourself and rent one from BorrowLenses!
If the camera is the car, the lenses are the fuel. You need to choose your lenses wisely. Find the best solution to your project and pick the best gas (lens) possible.
Learn more about how to pick your perfect fit wedding videography camera.