Alternatives to the Traditional Wedding Bouquet
This page includes affiliate links. As an Amazon Associate I earn from qualifying purchases. Read more on our Affiliate Disclosure.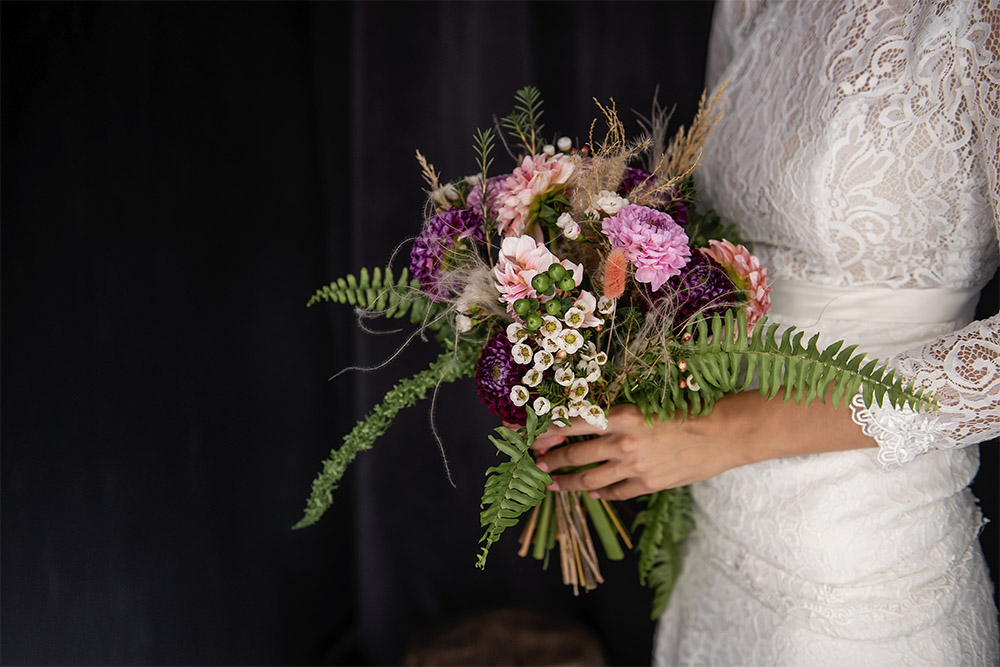 If you're the type of person who loves fresh flowers, you might already be sold on the idea of floral wedding bouquets. A lush collection of blooms in just the right colors is certainly hard to top.
But you might also be the type of bride who is looking for something more unique to try. If you find yourself feeling a bit indifferent to the idea of traditional bouquets, keep reading for some one-of-a-kind alternatives!
For today's bride, the options are endless when it comes to carrying something down the aisle. There are many non-traditional choices out there that might be even more meaningful to you than flowers.
Silk Flowers
Perhaps the most efficient alternative to a traditional bouquet is one made of silk flowers. The greatest drawback to a fresh bouquet is that it won't last forever – but silk ones will!  Companies like Rinlong sell not only silk bouquets, but centerpieces, garlands, chair decor, and loose petals as well, so that you can easily order an array of decor in a matching color palette. And while fake flowers used to look super fake – recent years of development have brought us silk flowers that look strikingly like the real thing.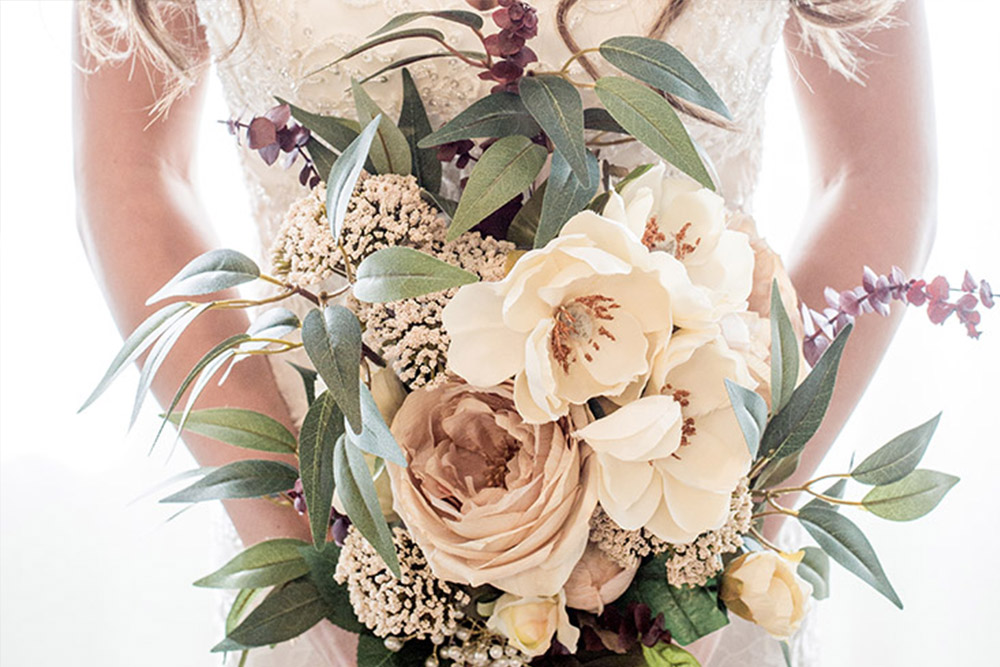 Feathery Bouquets
For a boho-feel, you might consider using dried pampas grass as a bouquet.  A dried arrangement will last beyond your wedding and serve as a beautiful centerpiece in your home for years to come.  Another fun idea is to use artificial feathers to make a bouquet. A premade peacock feather bouquet adds bold vintage glam, while ostrich feathers create a luscious look.  If you like the idea of putting together your own arrangement, consider adding artificial eucalyptus stems or pheasant feathers for substance.
Hoop Bouquets
A hoop bouquet is truly elegant in a modern way.  By attaching artificial flowers to metal craft hoops, you can create a revised version of the classic bouquet that's even easier to hold.  Plus, hoop bouquets create a motif that is easily echoed in your decor.  Some brides even hang hooks on the wall behind the head table, so that their bridal party can hang up their hoops after their arrival to the reception.  This adds decor quickly in an effortless way.  Nowadays, there are even options for premade hoop bouquets online, for those who don't have the time to fashion their own. 
Simple Greenery
For the bride who loves a natural but simplistic feel, plain greenery may be the perfect option.  A bouquet of ferns is unique but timeless, and can be made with artificial stems or the real thing.  Those hosting a tropical wedding and looking to make a statement, a singular palm frond might do the trick.  For a more traditional look, a premixed greenery bouquet might work well.  Hey book lovers! Add in some paper flowers made from book pages for a meaningful addition that blends well.
Succulent Bouquets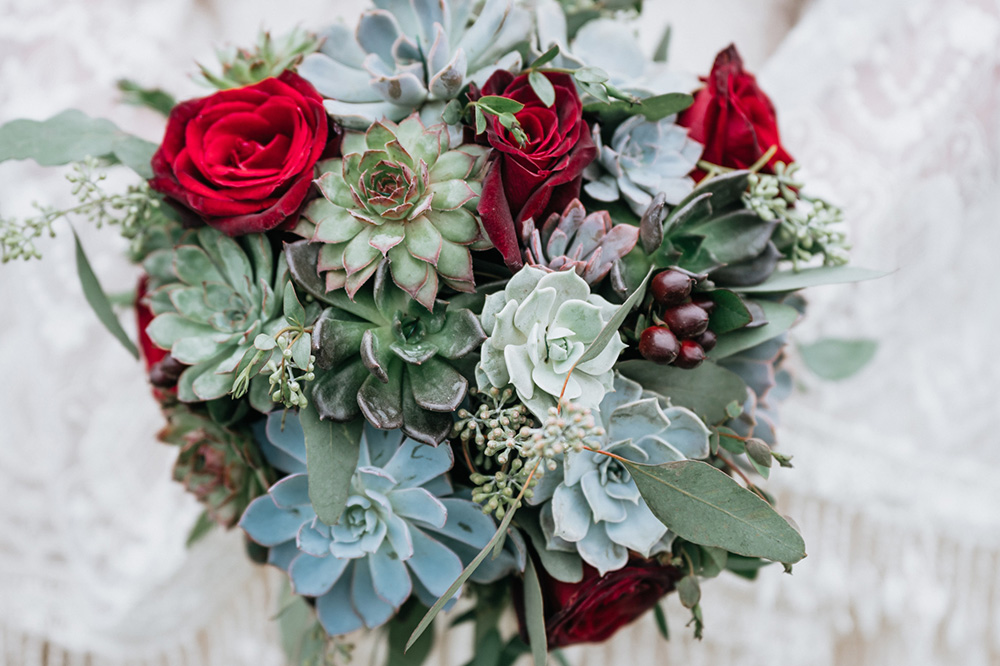 Similar to a greenery bouquet, a bouquet made of artificial succulents mimics the feel of a traditional bouquet but with a modern edge.  You might arrange the succulents in a small vase, or even consider attaching them to a grapevine wreath for a truly unique statement.
DIY Bouquets
Hit up your local thrift shops to see what you can find! A bouquet made from vintage jewelry is stunning, and you can add in some meaningful family heirlooms too. Or you could find small baskets to carry, full of whatever arrangements you like.
Unique Solutions
For those looking for something even more unique, there are lots of options out there.  Who says your bridal party needs to carry something bouquet-like at all?  Why not consider giving everyone an oversized balloon for a whimsical, nostalgic feel?  Your pictures would be precious!  Or maybe your bridesmaids could carry lanterns to create a magical, old-world look (again, providing additional decor at the reception).  Parasols are a breathtaking sight for a spring or summer wedding.  Vintage-style paper fans are timeless, and can be dressed up with silk flowers if you want. Or if your wedding is held in the winter months, you might present your party with beautiful fur muffs to keep their hands warm while also adding beautiful charm.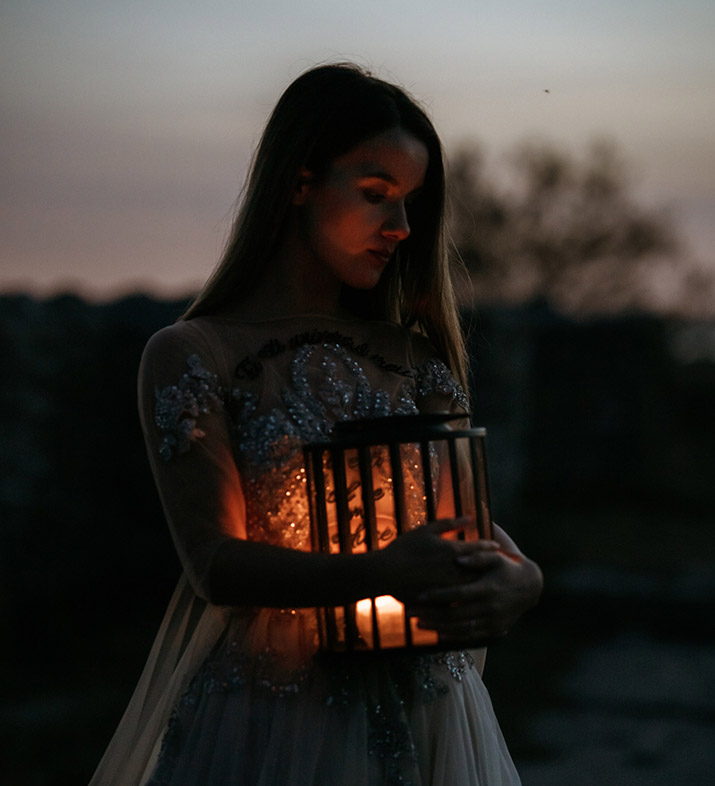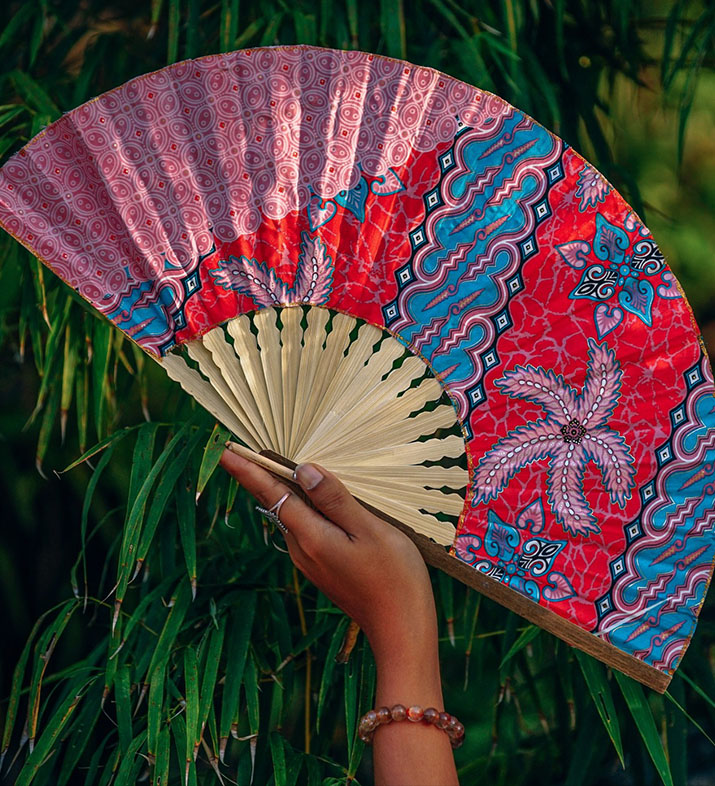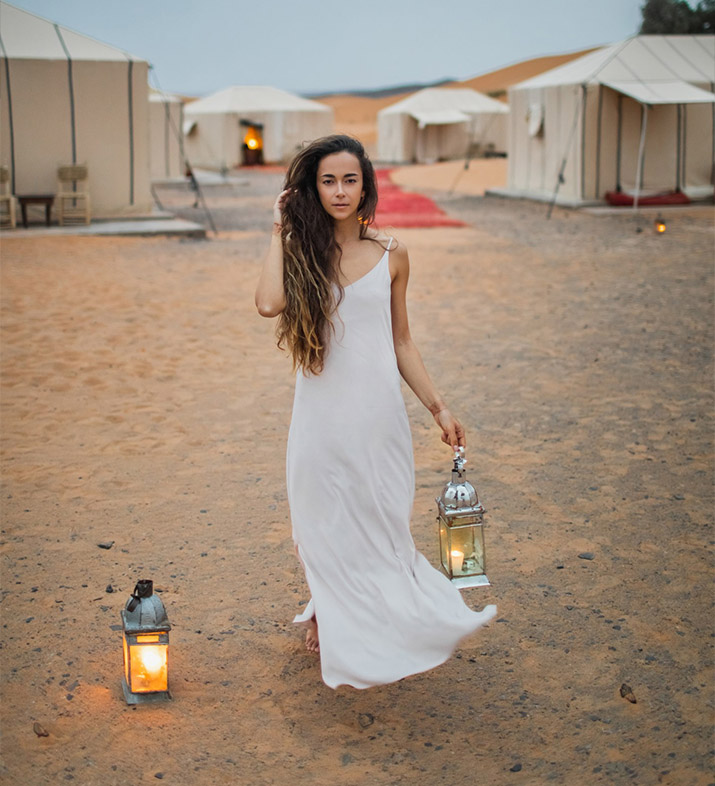 Design Your Day
Ultimately, the choice is yours! We live in an era where brides are free to choose what is most meaningful to them when designing their special day. The tradition of floral bouquets is ancient, but there are so many beautiful alternatives to consider. Think about the themes that are most important to your story, and find a way to bring them to life in a "bouquet" from your own imagination!