Do I Really Need a Wedding Videographer? The Answer is Definitely Yes.
Not so long ago, hiring a wedding videographer seemed like something reserved for the couples with the largest wedding budgets. Even today, wedding videography can be uncommon – or even unheard of – in rural areas. So if we've gone for hundreds of years without videographers on site at our weddings, is it really necessary to have them at weddings today?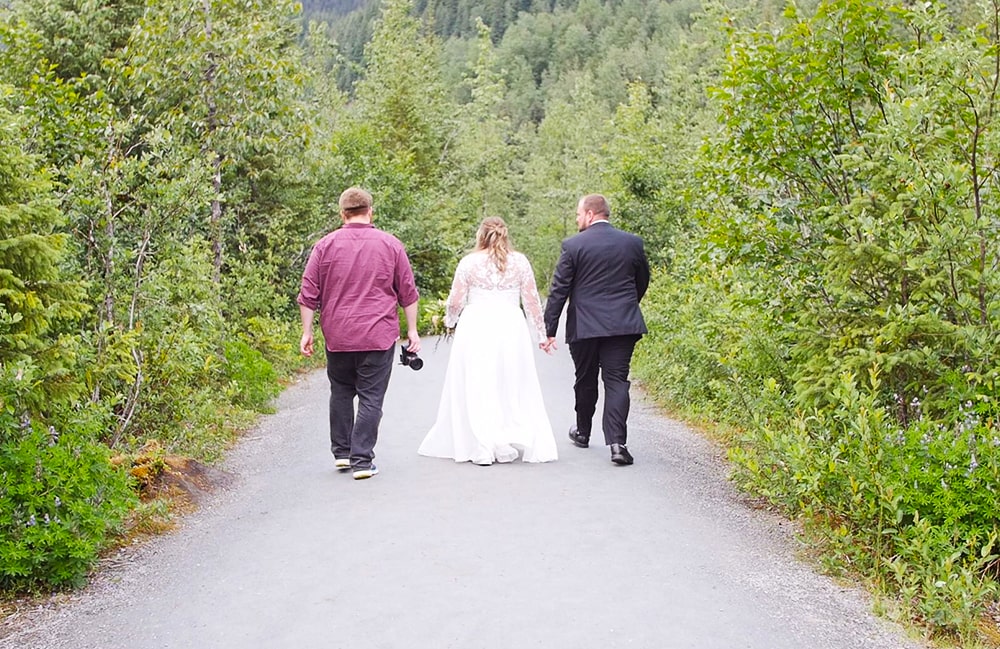 We would argue, of course, that the answer is most definitely yes. But we don't just say that because we are in the business – we firmly believe it because we believe that your day is special, and that you deserve to have it recorded well. Here are some reasons why we think wedding videography is essential – and some considerations to ensure you get the best experience possible when it comes to hiring a videographer.
A Wedding Videographer is Important, Because Your Wedding is Alive
There's no doubt that hiring a professional wedding photographer is a must. The photos they capture will become the decor of your home, the substance of albums you'll show your children, the memory-jerkers that you'll continue to sift through for many years to come.
But the truth is that your wedding day is not just a static moment in history. Your wedding day is alive, just like the two of you. There will be moments when you belly laugh with your best friends, moments when you shed tears with your loved ones. There will be a moment when you lock eyes with your future spouse, and feel your breath taken away. Photos can remind us of points in time, but they cannot truly replay these moments for us. This is why videography is so important.
There will be endless moments that make your big day special. By hiring a videographer, you'll be sure that they live on beyond this one day.
Wedding Videography is Important, Because Your Ceremony is a Piece of History
There was a time when, if we wanted our weddings to be filmed, we simply asked our uncle with a camcorder to capture it for us. And while there's nothing wrong with asking a family member or friend to film your ceremony, making this choice will undoubtedly result in a lower quality than hiring a professional.
Capturing every important piece of your ceremony – from the groom's reaction to the musical performances to the concluding kiss – is a tall order. Realistically, one camera simply cannot capture the full breadth of your wedding. And if you're wondering if a smartphone is "just as good" as professional equipment, the answer is no. A smartphone in a guest's hands (especially without a tripod) is going to result in low-quality footage that will leave you yearning for better.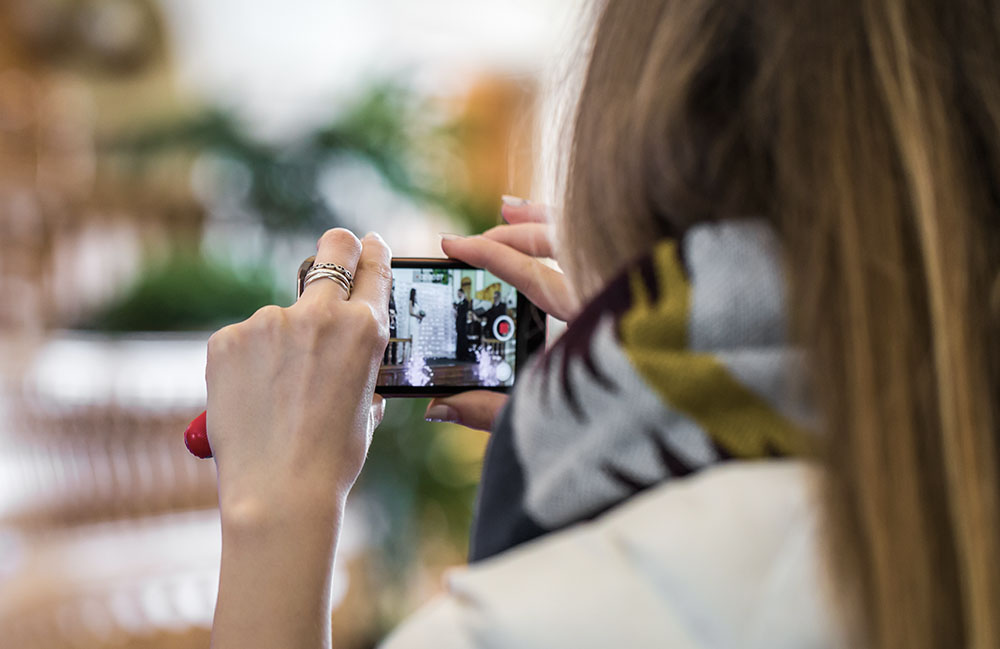 A wedding videographer is a skilled professional at capturing videos. Most videographers will bring 2 or 3 cameras to the ceremony, to make absolutely certain that your wedding is thoroughly recorded. Furthermore, these cameras will be high-quality pieces of equipment – perhaps even cinematic level – that will depict your wedding day in the most beautiful way possible.
Trust us, you're going to want a video of your wedding ceremony years from now. You'll want to show it to your kids, or cuddle up to watch it together on your anniversaries. It's an essential day in your love story, and you're going to want to make sure it is filmed. Hiring a videographer ensures that the filming is done with excellence.
Your Love Story Deserves to be Shared
Most likely, you're not only looking forward to sharing your big day with family and friends, but also looking forward to sharing the highlights digitally with more distant acquaintances.
After your wedding, you'll anxiously await your photography album, so that you can post pictures on your social media accounts.
But the thing that most powerfully depicts your wedding day will be a highlights video, offered by most videographers. While photos can show people a small glimpse of your wedding day, a video can immerse them in the emotions of the moments you experienced. For the guests who couldn't be part of the actual day, a highlights video will be the most wonderful connection to share with them.
Budgetary Considerations
When it comes down to it, every couple must make decisions based on the budget for their wedding. No matter the size, the budget determines which aspects of the wedding are most significant to the couple.
When the budget gets tight, many couples eliminate the idea of videography, simply thinking that they can do without it. After all, isn't the photographer more essential? And the cake, and the venue, and the favors, and all those other considerations?
Every couple must prioritize what they think is most important for this special day. Stop for a moment to really consider: do we want to be able to relive our wedding day, years from now? Do we want a beautiful, dynamic piece of art to share with people online? Will we want to see our love story captured in a heart-stopping, cinematic way? Do we want to make sure our special moments are captured through video, so that we can remember all the little things that made this day special?
If your heart desires these things, even just a little bit, we'd encourage you to make videography one of your non-negotiables.
There are other ways to save money on your wedding day. Choose the less pricey meal options from your caterer. Limit your attendance. Get married during the "off-season." Ask friends and family to help you with preparations, or even with things like flowers and baking. You might even consider getting married on a "non-conventional" day of the week, like Friday or Sunday, to save a little bit in booking your venue.
However you can squeeze videography into your budget, we promise you will not regret making this a financial priority.
So What Should I Look For in a Wedding Videographer?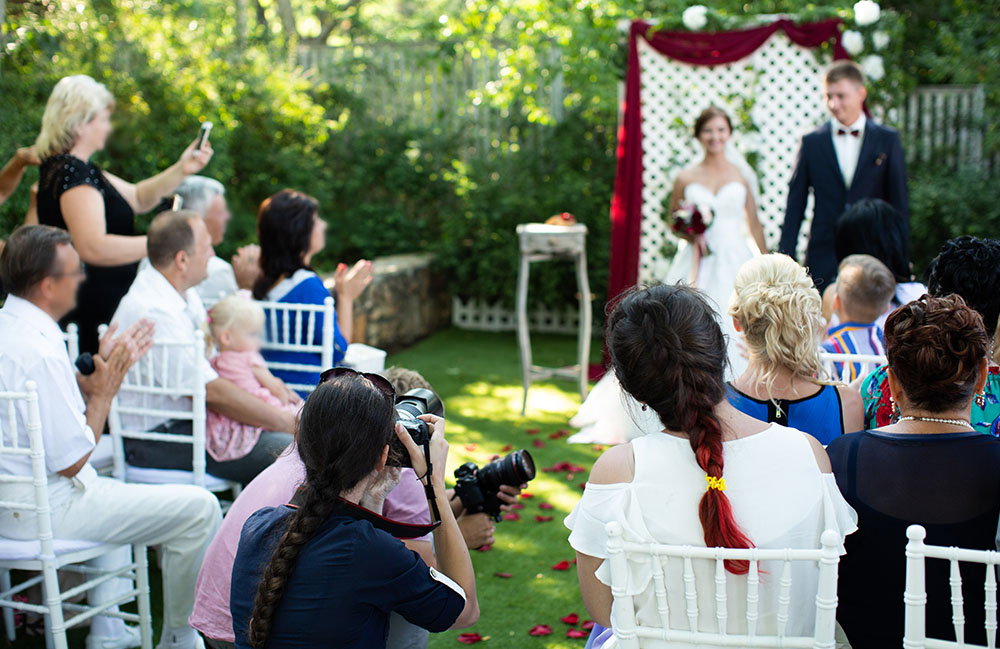 Now that wedding videography is growing in popularity, it's growing in options, too. Narrowing down the selection and choosing a videographer can seem like a daunting task. Most couples aren't quite sure what to look for.
To ensure you'll have the best experience, here are some things your wedding videographer should definitely offer in their packages:
Full ceremony coverage. Find a videographer who is not simply going to give you a highlights video of the day. The most valuable part of a videography package is the full-length film of your entire ceremony. This is essential, as it's something you're going to want to keep forever.
Multi-camera ceremony coverage. A good videographer will know that one camera won't cut it for the ceremony. Find a videographer who offers at least 2 cameras during the ceremony. 3 is even better.
A highlights video. This is the quick-paced, tear-jerking, heart-stopping recap that you'll want to share with everyone you know. This should be included in your videographer's package, because it's definitely something you're going to want.
Reasonable hours of coverage. Realistically, your videographer will need to be on site for at least 6 or 7 hours to capture everything. From the time you get your hair done to the time you spend out on the dance floor. Hire a videographer who includes a reasonable amount of hours in their packages, with the option to add-on hours if needed.
Means of Delivery. Consider how the videos are delivered, and decide whether that method works for you. Is your videographer doing digital downloads? Do they send USB drives in the mail? How long is the turnaround time? Look for a videographer who offers a reasonably quick delivery of your videos that makes sense for you. Do you want to be waiting six months for your videos? Our couples never wait more than four weeks! (but we've heard sad stories of couples that are still waiting for their videos months after their wedding)
Experience and Style. Check out the videographer's website and creep on their previous videos. Does their style fall in line with what you're envisioning for your own wedding video? Do they have lots of videos to share, demonstrating that they have a lot of experience? Can you easily see yourself in one of their videos? Choose a videographer who seems to have the experience and style that you personally desire for this service.
A Lifelong Decision
There are many couples out there who are looking back at their wedding day and wishing they had hired a videographer. You can avoid that sense of regret! If you want to truly remember your wedding day for the rest of your life, choose to hire a videographer. Make room in your budget for a videographer. It will be the decision that makes all the difference for your special day.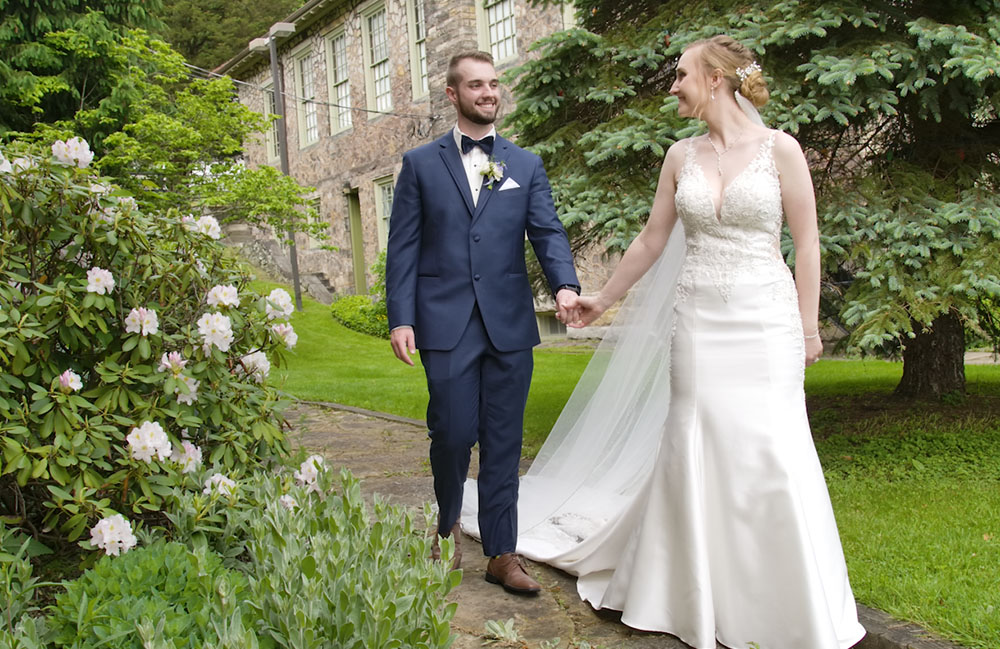 If you're interested in seeing what we offer in our wedding videography packages, or if you'd like to see our wedding videos, check out our work below or fill out our inquiry form!